Eugene Frazier
- Founder & CEO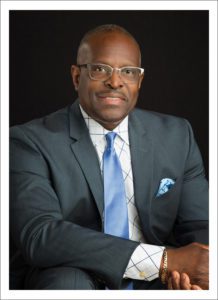 Mr. Eugene Frazier founded EF Choice and Associates in March of 2010 with a mission to help cultivate and bring about effectiveness and efficiency in all business engagements. As President and CEO, Eugene leverages his vast 34 years of experience within C-suite level organizations, human resource departments, and academia, to innovate the arenas of Executive Coaching, Leadership Transformation, Organizational Effectiveness, and Legacy & Wealth Building.
As a former Human Resources executive and consulting business owner, Eugene, has provided strategic direction and executive coaching to CEOs/VPs regarding organizational effectiveness, training development/validation strategies, succession planning, performance management, incentive structures, and proficiency in executive assessment tools, among others.
Eugene has further been recognized as a master facilitator. He has managed several multi-billion dollar projects consisting of several thousand employees across 26 countries. Further, Eugene has helped create cultures that encourage continual engagement, produce high-performing leaders, and which leave a footprint of meaningful impact.
Eugene's humanizing, yet methodical approach continues to be described as "freshly gratifying," as he continues to couple time-honored coaching techniques with his own unique methodologies to meet the demands of an ever-changing world.
To date, Eugene's vigor has attracted the attention of Forbes Coaches Council, an invitation-only community for leading business and career coaches, and LinkedIn where he has been selected to act as a member of the council and a LinkedIn advisor, respectively.
Results-oriented HR executive with a unique combination of business knowledge and leadership skills coupled with world-class ethics and people skills. A leader who embraces change and takes an active change agent role. An exceptional performer in developing collaborative relationships that span diverse business units, geographies, and functions to deliver quality HR services.
An accomplished Senior HR Director responsible for a five (5) billion-dollar-plus global operation. Experience in all phases of business life cycle including creation, growth, refinement, ramp down, and exit points. Able to rapidly analyze complex situations, identify prioritized robust strategy, translate and develop clear actions & inspire others to execute.
Our Sustainable Influence
"Eugene has exceptional ability to connect with individuals at a granular level while providing a 50,000-foot accurate assessment of your strengths and challenges. He is also able to strategically and effectively assist in developing and implementing a plan for professional growth and success."
"It is gratifying to have someone in my corner who sees me as a whole person and can coach me on every aspect of my leadership, business, personal and spiritual life in its entirety,"
"Eugene has assisted me in tackling numerous organizational issues, offering practical solutions incorporating the realities of operating in a political and complex corporate environment."